Posts for: February, 2019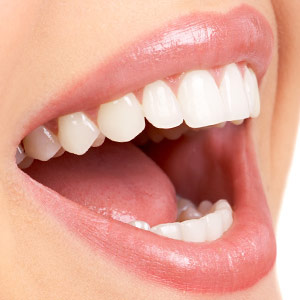 One of the best restorative options for slightly deformed, misaligned or stained teeth is a porcelain veneer. Composed of thin, laminated layers of dental material, the veneer is bonded to the outside of the tooth to transform both its shape and color to blend with other natural teeth.
Veneers are more than a technical process — they're works of art produced by skilled artisans known as dental lab technicians. They use their skills to shape veneers into forms so life-like they can't be distinguished from other teeth.
How technicians produce veneers depends on the material used. The mainstay for many years was feldspathic porcelain, a powdered material mixed with water to form a paste, which technicians use to build up layers on top of each other. After curing or "firing" in an oven, the finished veneer can mimic both the color variations and translucency of natural teeth.
Although still in use today, feldspathic porcelain does have limitations. It has a tendency to shrink during firing, and because it's built up in layers it's not as strong and shatter-resistant as a single composed piece. To address these weaknesses, a different type of veneer material reinforced with leucite came into use in the 1990s. Adding this mineral to the ceramic base, the core of the veneer could be formed into one piece by pressing the heated material into a mold. But while increasing its strength, early leucite veneers were thicker than traditional porcelain and only worked where extra space allowed for them.
This has led to the newest and most advanced form that uses a stronger type of glass ceramic called lithium disilicate. These easily fabricated veneers can be pressed down to a thickness of three tenths of a millimeter, much thinner than leucite veneers with twice the strength.  And like leucite, lithium disilicate can be milled to increase the accuracy of the fit. It's also possible to add a layer of feldspathic porcelain to enhance their appearance.
The science — and artistry — of porcelain veneers has come a long way over the last three decades. With more durable, pliable materials, you can have veneers that with proper care could continue to provide you an attractive smile for decades to come.
If you would like more information on dental veneers, please contact us to schedule an appointment for a consultation. You can also learn more about this topic by reading the Dear Doctor magazine article "Porcelain Veneers."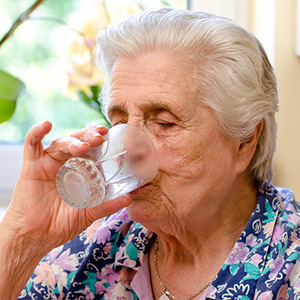 When your mouth is dry, you know it: that sticky, uncomfortable feeling when you first wake up or when you're thirsty. Fortunately, it usually goes away after you eat or drink. But what if your mouth felt like that all the time? Then, it's no longer an irritation—chronic dry mouth could also increase your risk of dental disease.
Chronic dry mouth occurs because of inadequate saliva flow. Saliva plays an important role in preventing dental disease because it neutralizes acid, which can cause the mineral content in tooth enamel to break down and lead to tooth decay. The mouth becomes more acidic right after eating, but saliva can restore its normal pH levels in about an hour—as well as some of the enamel's lost mineral content. Without saliva, your tooth enamel is at greater risk from acid.
While a number of things can potentially interfere with normal saliva production, medication is the most common. More than 500 prescription drugs, including many antihistamines, diuretics or antidepressants, can cause dry mouth. Cancer radiation or chemotherapy treatment and certain metabolic conditions like diabetes or Parkinson's disease can also increase symptoms.
If you are experiencing unusual dry mouth symptoms, see your dentist first for a full examination. Your dentist can measure your saliva flow, check your prescriptions and medical history, and examine your salivary glands for abnormalities. With this more accurate picture of your condition, they can help direct you to the most effective remedies and treatments for the cause.
If medication is the problem, you can talk to your doctor about alternative prescriptions that have a lesser effect on saliva flow. You can also drink more water before and after taking oral medication and throughout the day to help lubricate your mouth. Chewing gums or mints with xylitol, a natural alcohol sugar, can also help: xylitol helps reduce the mouth's bacterial levels, as well as stimulate saliva flow.
Easing your dry mouth symptoms can make your life more pleasant. More importantly, it can reduce your risk of future dental problems caused by a lack of saliva.
If you would like more information on dealing with chronic dry mouth, please contact us or schedule an appointment for a consultation. You can also learn more about this topic by reading the Dear Doctor magazine article "Dry Mouth: Learn about the Causes and treatment of this Common Problem."