Posts for: February, 2020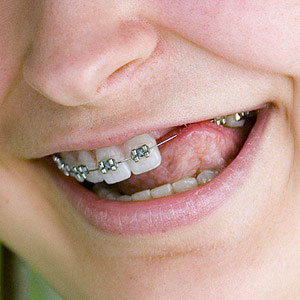 Moving teeth through orthodontics may involve more than simply wearing braces. There are many bite conditions that require extra measures before, during or after traditional orthodontic treatment to improve the outcome.
One such measure is extracting one or more teeth. Whether or not we should will depend on the causes behind a patient's poor dental bite.
Here, then, are 4 situations where tooth extraction before orthodontics might be necessary.
Crowding. This happens when the jaw isn't large enough to accommodate all the teeth coming in. As a result, later erupting teeth could erupt out of position. We can often prevent this in younger children with space maintainers or a palatal expander, a device which helps widen the jaw. Where crowding has already occurred, though, it may be necessary to remove selected teeth first to open up jaw space for desired tooth movement.
Impacted teeth. Sometimes an incoming tooth becomes blocked and remains partially or fully submerged beneath the gums. Special orthodontic hardware can often be used to pull an impacted tooth down where it should be, but not always. It may be better to remove the impacted tooth completely, as well as its matching tooth on the other side of the jaw to maintain smile balance before orthodontically correcting the bite.
Front teeth protrusion. This bite problem involves front teeth that stick out at a more horizontal angle. Orthodontics can return the teeth to their proper alignment, but other teeth may be blocking that movement. To open up space for movement, it may be necessary to remove one or more of these obstructing teeth.
Congenitally missing teeth. The absence of permanent teeth that failed to develop can disrupt dental appearance and function, especially if they're near the front of the mouth. They're often replaced with a dental implant or other type of restoration. If only one tooth is missing, though, another option would be to remove the similar tooth on the other side of the jaw, and then close any resulting gaps with braces.
Extracting teeth in these and other situations can help improve the chances of a successful orthodontic outcome. The key is to accurately assess the bite condition and plan accordingly.
If you would like more information on orthodontic options, please contact us or schedule an appointment for a consultation. You can also learn more about this topic by reading the Dear Doctor magazine article "Removing Teeth for Orthodontic Treatment."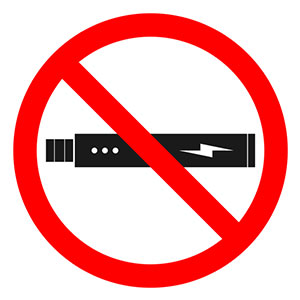 Vaping, the use of an electronic cigarette or E-cigarette, has exploded in popularity over the last few years. But although touted by proponents as a cleaner and healthier alternative to smoking, vaping has also gained recent notoriety with the rise of lung injuries and even deaths linked to the practice.
But long before these headlines of late, dentists were sounding the alarm about vaping in regard to oral health. There are a number of elements associated with vaping that can make it as hazardous to your teeth and gums as traditional smoking.
Nicotine. While vaping and smoking are different in many ways, they do share one commonality: They both deliver nicotine through the lungs into the bloodstream. Nicotine in turn can constrict blood vessels, including those in the mouth. This restricts the delivery of nutrients and disease-fighting agents to the teeth and gums, increasing the risk of tooth decay and gum disease.
Flavorings. One of the big appeals of vaping, especially with young people, is the availability of various flavorings. But while they may have cool names like "cotton candy" or "cherry crush," the additives themselves and the compounds they create in the mouth can irritate and inflame oral membranes. They may also diminish enamel hardness, which dramatically increases tooth decay risk.
Mouth dryness. The vapor produced by an E-cigarette is an aerosol: Many of the solid particles for the various ingredients in the vaping solution are suspended within the vapor. The combination of all these chemicals and compounds can lead to mouth dryness. Not only can this cause an unpleasant feeling, it creates an environment favorable to bacteria that contribute to dental disease.
For the good of both your general and oral health, it's best to avoid vaping. The risks it may pose to your teeth and gums far outweigh any proposed benefits over smoking. The best course if you're a smoker wanting a healthier lifestyle, including for your mouth, is to undergo a medically-supervised tobacco cessation program to quit the habit. That's a far better way than vaping to protect your general and oral health.
If you would like more information on the oral hazards of E-cigarettes, please contact us or schedule an appointment for a consultation. You can also learn more about this topic by reading the Dear Doctor magazine article "Vaping and Oral Health."