Posts for tag: gum disease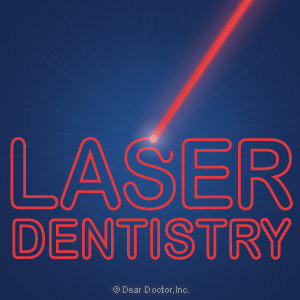 We've developed a number of effective treatments for periodontal (gum) disease. Depending on how far and deep a patient's infection has advanced, treatment can be quite invasive and even require surgery. The more invasive, the longer and more uncomfortable the healing process can be.
But using a medical laser could make that less so. Although its use for gum disease treatment is still in its infancy, the latest observations from the field seem to show patients undergoing laser treatment may have less tissue trauma and bleeding, less discomfort after the procedure and quicker healing times.
Gum disease is a bacterial infection mostly caused by dental plaque, a thin film of food particles that build up on teeth in the absence of effective oral hygiene. The infection can advance deep below the gum line, weakening gum attachment to teeth and destroying supporting bone. Ultimately the affected teeth can be lost.
Traditionally, the only way to stop the disease is to manually remove plaque buildup on teeth and gum surfaces, which is continuing to sustain the infection, with special hand instruments called scalers or ultrasonic equipment. Because it's important to remove as much plaque and diseased tissue as possible, we may need to perform a surgical procedure called flap surgery to move some of the gum tissues out of the way to get to these deeper areas. As with any surgery, this can create tissue trauma that may cause discomfort during the healing process.
Our new alternative is to use an Nd:YAG medical laser in a procedure known as Laser Assisted New Attachment Procedure or LANAP. With light energy delivered through a small fiber no more than the width of three human hairs, the laser can pinpoint diseased tissue and destroy bacteria through intense heat. Because of the laser beam's tiny width and pulsing action, healthy tissue is at less risk for trauma than with the traditional treatment.
Coupled with other techniques, LANAP procedures could remove as much infected tissue and plaque as traditional methods, but with less healthy tissue trauma. In the future, then, patients with advanced gum disease undergoing laser treatment could have less bleeding and discomfort and faster healing times.
If you would like more information on treating gum disease, please contact us or schedule an appointment for a consultation. You can also learn more about this topic by reading the Dear Doctor magazine article "Treating Gum Disease with Lasers."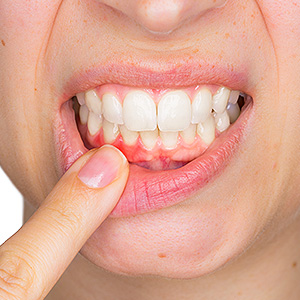 If you think gum disease only happens to the other guy (or gal), think again. If you're over 30 you have a 50-50 chance for an infection. After 65 the risk climbs to 70 percent.
Fortunately, we can effectively treat most cases of gum disease. But depending on its severity, treatment can involve numerous intensive sessions and possible surgery to bring the disease under control. So, why not prevent gum disease before it happens?
First, though, let's look at how gum disease most often begins—with dental plaque, a thin film of bacteria and food particles built up on teeth and gum surfaces. If plaque isn't consistently removed through daily brushing and flossing, it doesn't take long—just a few days—for the bacteria to infect the gums.
While it's not always easy to detect gum disease early on, there are signs to look for like red, swollen and tender gums that bleed easily when you brush or floss, and bad breath or taste. The infection is usually more advanced if you notice pus-filled areas around your gums or loose teeth. If you see any of these (especially advanced signs like loose teeth) you should contact us as soon as possible.
Obviously, the name of the game with prevention is stopping plaque buildup, mainly through daily brushing and flossing. Technique is the key to effectiveness, especially with brushing: you should gently but thoroughly scrub all tooth surfaces and around the gum line, coupled with flossing between teeth.
To find out how well you're doing, you can rub your tongue along your teeth after you brush and floss—you should feel a smooth, almost squeaky sensation. You can also use plaque-disclosing agents that dye bacterial plaque a particular color so you can easily see surface areas you've missed. You can also ask us for a "report card" on how well you're doing during your next dental visit.
Dental visits, of course, are the other essential part of gum disease prevention—at least every six months (or more, if we recommend) for cleaning and checkups. Not only will we be able to remove hard-to-reach plaque and tartar, we'll also give your gums a thorough assessment. By following this prevention regimen you'll increase your chances of not becoming a gum disease statistic.
If you would like more information on recognizing and treating gum disease, please contact us or schedule an appointment for a consultation. You can also learn more about this topic by reading the Dear Doctor magazine article "How Gum Disease Gets Started."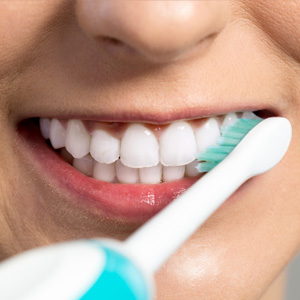 Archeologists can tell us quite a bit about our primitive ancestors. For example, because of their coarse, abrasive diet and a primitive understanding of oral hygiene, their teeth had a rough go of it. They simply wore out faster — a contributing factor, no doubt, to their short life spans of thirty or forty years.
But thanks to improvements in lifestyle, healthcare and diet, people live much longer today. And so do their teeth, thanks to advances in dental care and disease prevention. While teeth still wear to some degree as we age, if we care for them properly with daily oral hygiene and regular dental visits, we can keep that wear to a minimum. Teeth truly can last a lifetime.
Unfortunately, it's still all too common for people to lose their teeth prematurely. The main reason: the two most prevalent dental diseases, tooth decay and periodontal (gum) disease. Tooth decay arises from high concentrations of mouth acid that erode enamel, teeth's irreplaceable protective shell. Gum disease is an infection that damages the bone supporting tissues as it infiltrates deep below the visible gum line.
While they occur by different mechanisms, the two diseases have some commonalities. They both, of course, can lead to tooth loss. And, they're both triggered by oral bacteria found in dental plaque, a thin film of food particles built up on tooth and gum surfaces. Multiplying bacteria feed on plaque and produce acid as a by-product. And certain bacterial strains infect gum tissues.
Both of these diseases can be treated successfully, especially if detected early. But the better approach is to prevent them in the first place. This introduces another commonality — they share the same prevention strategy of daily, comprehensive brushing and flossing for plaque removal, regular dental cleanings and checkups, and a sharp eye for any signs of disease like bleeding gums or tooth pain.
With diligent dental care and close attention to your oral health, you increase your chances of avoiding the full threat of these diseases. And with healthy teeth, you have a better chance of living a long and healthy life.
If you would like more information on minimizing tooth wear, please contact us or schedule an appointment for a consultation. You can also learn more about this topic by reading the Dear Doctor magazine article "How and Why Teeth Wear."