Posts for tag: oral health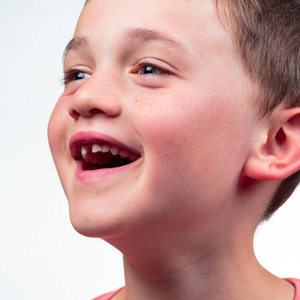 We breathe every moment of every day and we're hardly aware of it most of the time. But if you take the time to focus, you'll find two possible pathways for your breath: through the nose or through the mouth.
While either pathway provides the air exchange needed to live, nose breathing offers better health benefits. Air passes through the nasal passages, which filter out many harmful particles and allergens. The mucous membranes in the nose also humidify the air and help produce heart-friendly nitric oxide.
Nose breathing also plays a role in your child's facial and jaw development: the tongue rests on the roof of the mouth (the palate) and becomes a kind of mold around which the developing upper jaw can form. With chronic mouth breathing, however, the tongue rests just behind the lower teeth, depriving the upper jaw of its normal support. This could result in the development of a poor bite (malocclusion).
To avoid this and other undesirable outcomes, you should have your child examined if you notice them breathing mostly through the mouth, particularly at rest. Since chronic mouth breathing usually occurs because of an anatomical obstruction making nose breathing more difficult, it's usually best to see a physician or an ear, nose and throat (ENT) specialist first for evaluation and treatment.
It's also a good idea to obtain an orthodontic evaluation of any effects on their bite development, such as the upper jaw growing too narrowly. If caught early enough, an orthodontist can correct this with a palatal expander, a device that exerts gradual outward pressure on the jaw and stimulating it to grow wider.
Another bite problem associated with chronic mouth breathing is misalignment of the jaws when closed. An orthodontist can address this with a set of removable plates worn in the mouth. As the jaws work the angled plates force the lower jaw forward, thus encouraging it to grow in the direction that best aligns with the upper jaw.
Any efforts to correct a child's breathing habits can pay great dividends in their overall health. It could likewise head off possible bite problems that can be both extensive and costly to treat in the future.
If you would like more information on promoting oral health in your child, please contact us or schedule an appointment for a consultation.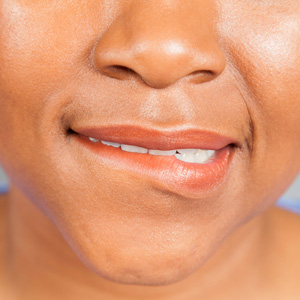 You might not be aware how much force your jaws generate while you eat or chew. But you can become aware in a hurry when part of your inside cheek or lip gets in the way.
What may be even worse than the initial painful bite are the high odds you'll bite the same spot again—and again. That's because of a feature in the skin's healing process.
As a surface wound heals, it often forms a cover of fibrous tissue consisting of the protein collagen. This traumatic fibroma, as it's called, is similar to a protective callous that develops on other areas of damaged skin. In the process, though, it can become "taller" than the surrounding skin surface, which increases the chances of another bite.
This second bite often results in more fibrous tissue formation that rises even higher from the skin surface, which then becomes more likely to be bit again. After repeated cycles, the initial wound can become a noticeable, protruding lump.
These kinds of sores are typically not cancerous, especially if they've appeared to form slowly over time. But they can be a nuisance and the occasion of sharp pain with every subsequent bite. There is, though, an effective way to deal with it—simply have it removed.
While it involves a surgical procedure—an oral surgeon, periodontist or dentist with surgical training usually performs it—it's fairly minor. After numbing the area with a local anesthetic, the dentist will then completely excise the lesion and close the resulting gap in the skin with two or three small sutures (it could also be removed with a laser). The wound should heal within a few days leaving you with a flat, flush skin surface.
The tissue removed is usually then biopsied. Although it's highly unlikely it was more than an annoying sore, it's still common procedure to examine excised tissues for cancer cells. If there appears to be an abnormality, your dentist will then see you to take the next step in your treatment.
More than likely, though, what you experienced was a fibroma. And with it now a thing of the past, you can chew with confidence knowing it won't be there to get in the way.
If you would like more information on dealing with common mouth sores, please contact us or schedule an appointment for a consultation. You can also learn more about this topic by reading the Dear Doctor article "Common Lumps and Bumps in the Mouth."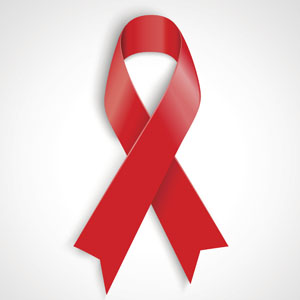 We've come a long way since the early 1980s when we first identified the HIV virus. Although approximately 35 million people worldwide (including a million Americans) now have the virus, many are living relatively long and normal lives thanks to advanced antiretroviral drugs.
Still, HIV patients must remain vigilant about their health, especially their oral health. In fact, problems with the teeth, gums and other oral structures could be a sign the virus has or is moving into the full disease stage, acquired immunodeficiency syndrome (AIDS). That's why you or a loved one with the virus should maintain regular dental checkups or see your dentist when you notice any oral abnormalities.
One of the most common conditions among HIV-positive patients is a fungal infection called candidiasis (or "thrush"). It may appear first as deep cracks at the corners of the mouth and then appear on the tongue and roof of the mouth as red lesions. The infection may also cause creamy, white patches that leave a reddened or bleeding surface when wiped.
HIV-positive patients may also suffer from reduced salivary flow. Because saliva helps neutralize excess mouth acid after we eat as well as limit bacterial growth, its absence significantly increases the risk of dental disease. One of the most prominent for HIV-positive patients is periodontal (gum) disease, a bacterial infection normally caused by dental plaque.
While gum disease is prevalent among people in general, one particular form is of grave concern to HIV-positive patients. Necrotizing ulcerative periodontitis (NUP) is characterized by spontaneous gum bleeding, ulcerations and a foul odor. The disease itself can cause loosening and eventually loss of teeth, but it's also notable as a sign of a patient's deteriorating immune system. The patient should not only undergo dental treatment (including antibiotics), but also see their primary care physician for updates in treating and managing their overall symptoms.
Above all, HIV-positive patients must be extra diligent about oral hygiene, including daily brushing and flossing. Your dentist may also recommend other measures like saliva stimulators or chlorhexidine mouthrinses to reduce the growth of disease-causing bacteria. Together, you should be able to reduce the effects of HIV-induced teeth and gum problems for a healthier mouth and better quality of life.
If you would like more information on oral care for HIV-AIDS patients, please contact us or schedule an appointment for a consultation. You can also learn more about this topic by reading the Dear Doctor magazine article "HIV-AIDS & Oral Health."