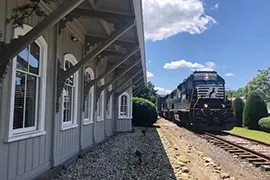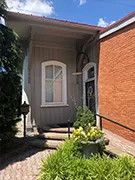 This page provides you with practical information about our practice. It includes descriptions of our office location, including a map and directions, hours, appointment scheduling, insurance acceptance and billing policies.
Dr. Charles M. Esposito, DMD
Dr. Christopher V. Esposito, DMD
Dr. Karen E. Miller DDS,

Medford Office
120 Rt. 70
Medford, NJ 08055
(609) 654-0029

| | |
| --- | --- |
| Monday: | 08:00 AM - 07:00 PM |
| Tuesday: | 08:00 AM - 06:00 PM |
| Wednesday: | 07:00 AM - 05:00 PM |
| Thursday: | 07:00 AM - 04:00 PM |
| Friday: | 08:00 AM - 12:00 PM |
| Saturday: | Closed |
| Sunday: | Closed |
Moorestown Office
220 Schooley Street
Moorestown, NJ 08057
(856) 235-6561

| | |
| --- | --- |
| Monday: | 07:00 AM - 07:00 PM |
| Tuesday: | 07:00 AM - 06:00 PM |
| Wednesday: | 08:00 AM - 06:00 PM |
| Thursday: | 08:00 AM - 06:00 PM |
| Friday: | 08:00 AM - 12:00 PM |
| Saturday: | Closed |
| Sunday: | Closed |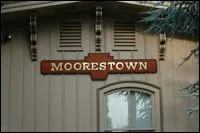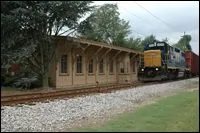 Appointments
New patients are always welcome at Esposito Family Dental. You may schedule an appointment by phone or by requesting an appointment here. We also have a 24 hour emergency phone line.
Insurance and Billing
As a convenience to you, our office will submit charges for services rendered to your insurance carrier, but we consider the patient primarily responsible for the account.The service provided by our office amounts to an agreement between the patient and the dentist.  The insurance relationship constitutes an agreement between the carrier and the patient.  There is a wide variety of dental insurance coverage offered.  Various programs cover from as little as 30% to as much as 80-100%.  Every dental plan has a provision for limiting dollar reimbursement by the insurance company for covered services.  The type of services covered and the dollar amount assigned to it are determined by the type of plan purchased by your employer.  Feel free to call us if you have any questions regarding your account or changes with your insurance.  A simple phone call can prevent any misunderstandings.

DENTAL INSURANCE QUESTIONS AND ANSWERS

Our staff is pleased that you have insurance benefits to help you with the cost of your dental care.  We always want to help you obtain the maximum use of these benefits.  With this in mind please read the information on our insurance claims process, so that we can work together to ensure you receive your maximum dental benefit.

Do you accept my insurance?  How much will they pay?
We currently accept all private insurance plans (plans that do not require you to select a dentist from a list or require our office to accept reduced fees for services).   This means that we work with literally hundreds of insurance companies.  Due to changes in policies, it is impossible to give you the exact benefit amount that the insurance company will pay.  We can estimate your portion based on past payment histories, but it is only an estimate.  If you would like to know a more precise benefit amount, we can file a "pre-treatment authorization" with your insurance company.

I thought I paid my portion but I got a bill….Why?
We base the patient portion of your bill on our current data but there are many factors that can affect this estimate.  There may be a deductible, individual or family.  Sometimes you may have seen a specialist for care, which uses up part of your annual benefit.  Insurance companies do not notify us of changes to your benefits.  They will only notify you.  Please let us know of any of these changes

Insurance did not pay….now what?
We submit your claim as a courtesy.  If your insurance does not pay then it is your responsibility to make payment in full for dental services performed for you. You should receive an explanation as to why there was no benefit payment.  If you question the explanation then you should call your insurance carrier for a clarification of their decision.
Payment Options
Our staff is happy to discuss financial arrangements.
Payment plans available.
We accept:
CareCredit
Visa, Master Card, Discover
Personal Checks, Cash
We also offer a Senior Citizen Courtesy Discount

Financing Options
CareCredit is here to help you pay for treatments and procedures your insurance doesn't cover. We offer No Interest* financing or low minimum monthly payment options so you can get what you want, when you want it. You can even use CareCredit for your family and favorite pet.

With three simple steps, including an instant approval process, it's easy to apply for CareCredit. After you're approved, you're free to use CareCredit for the services you choose including LASIK, veterinary, dentistry, cosmetic, hearing aids and more.

CareCredit is endorsed by some of the most credible organizations specific to each healthcare profession we support. And CareCredit is a GE Money Company, so you know you can count on us. For over 20 years, we've been helping over five million cardholders get the healthcare treatments they want and need.
Now you don't have to worry about saving up for the procedures you want and need. With CareCredit, the decision's in your hands to get what you want, when you want it. For more information or to apply online, visit carecredit.com
Facilities and Equipment
Intra Oral Photography
Digital X-Rays (90% Less Radiation)
Diagnodent - Laser Cavity Detector
Velscope - Oral cancer detection
Dental Implants
All Work performed under magnification (surgical Loupes)
---
Moorestown Station History
Its origin dates back to 1867 when it was a very busy passenger and freight station for the Pennsylvania Railroad serving the Philadelphia and shore areas. The last passenger train left the station on April 20, 1959. Presently two freight trains pass by the station daily.
The station was moved 200 feet east of its original site on Chester Avenue in 1984. Many hours of planning and renovating went into the restoration of the station which has been our dental office since November 1985.
The painting above by Moorestown artist Neal Hughes depicts the station, newsstand and watch man Shanty in the late 1870's.